Yogic Tools to Uplift Yourself During These Times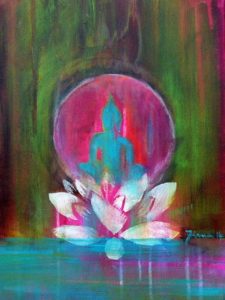 What you will learn:
A yoga set and meditation to lower and manage stress
Food & herbs to heal the nervous system
Daily routines to keep stress down and vitality up
Relaxation techniques to incorporate into your daily routine
This workshop is open to anyone that has an interest in the science of yoga.

"I did the stress management workshop with Deva in September, 2017 and it really helped me get centered and thrive through the fall. She does a great job to hold the space during the class and has a wealth of knowledge in Ayurveda and stress management that she communicates very effectively to each individual. If I am in NM on April 7th I will definitely be attending this workshop. Sat Nam!" 
Andrew Cox

Deva Khalsa is an Ayurvedic Health Practitioner and a 25 year veteran of teaching Kundalini Yoga. She currently teaches weekly yoga class at High Desert Yoga and has a detox/cleansing and Ayurvedic business in Albuquerque and Santa Fe.
Contact Deva: 505-603-8815
DATE
Saturday, April 7, 2018
2:00–5:30 PM
LOCATION
High Desert Yoga  | 4600 Copper Ave NE, ALBUQUERQUE, NM 87108
Price Options
$40 pre-registered by March 31
$50 registered after March 31
To Register: click here